Christian Youth In Action Training
Training school will be held at ALACCA Bible camp which is located out of Grangeville Idaho.
Young people will focus on one of three study plans at training.
Those who have completed the 6th or 7th grade will focus on the J-CYIA level, they will help with leading the actions for the songs, playing the High Octane games along with the verse and review games.
Those who have completed the 8th grade and older will focus on either the Missionary lesson or the Bible lesson at training.  They will also learn how to teach the memory verse and lead all the other parts of the club.
At Training the young people will divide up for the morning sessions to focus on their assigned areas spending the rest of the day together.
June 10-15, 2019
Mark your calendars for June 10-15. CYIA'ers will arrive at ALACCA on Monday June 10th between 1 and 1:45 PM. On Saturday June 15th they young people will head home at noon. Training continues on June 17th in their local areas with a practice club in the morning followed by at least one actual 5-Day Club. Each morning of that week the young people will do in the practice club what they are assigned to do in actual club that day, the missions and Bible lesson teachers will also demonstrate their lesson.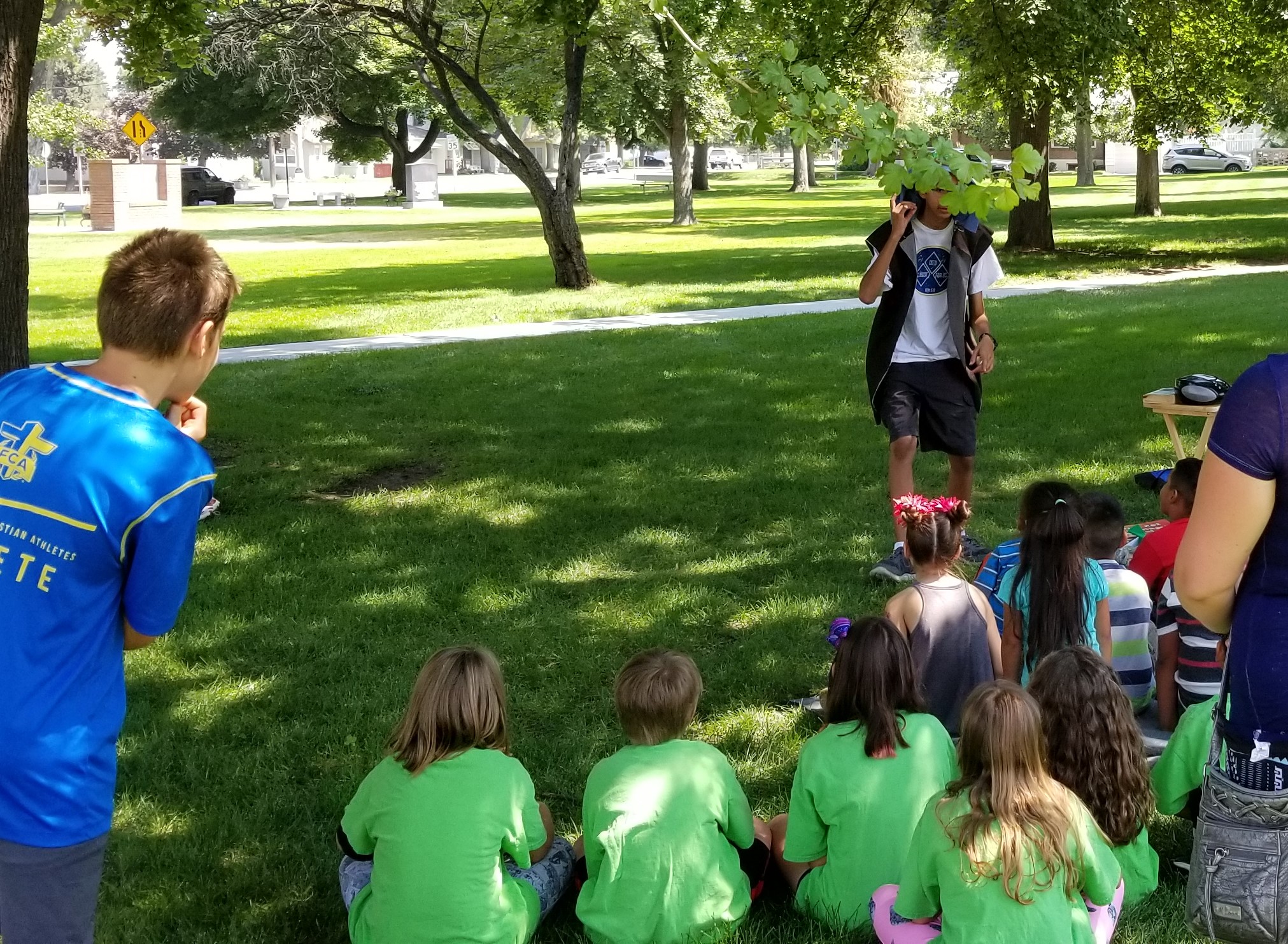 Having fun at a 5-Day Club
Remember $50.00 discount for "Early Bird" registrations received before April 15, 2019.