Christian Youth In Action Training
CYIA Training school will be held in one location June 2022. The training school will be for 5 days Monday through Friday, dates and location to be announced. Pre-Trainings will be held in Top Ten Counties Chapter in Kooskia, The Treasure Valley Chapter in Meridian and Eastern Idaho in Chubbuck. Clubs will be scheduled for the end of June through August. Dates and locations will be available soon.
Young people will focus on one of three study plans at training.
Those who have completed the 6th or 7th grade will focus on the J-CYIA level, they will help with leading the actions for the songs, playing the High Octane games along with the verse and review games.
Those who have completed the 8th grade and older will focus on either the Missionary lesson or the Bible lesson at training. They will also learn how to teach the memory verse and lead all the other parts of the club.
To apply for the CYIA training school follow the link below. You will be directed to a secure "JotForm".  The form has several pages and must be completed to submit. The form can be saved and you will then receive an email with a link back to the form so you can continue to fill it out and submit it.
June  2022
Mark your calendars for June. CYIA'ers will have Five days of classes meeting in the Treasure Valley.
One day Pretraining in May to be announced
The cost of CYIA training this year will be $180.00 per student for Bible, $130.00 Missions teacher and $100.00 J-CYIA .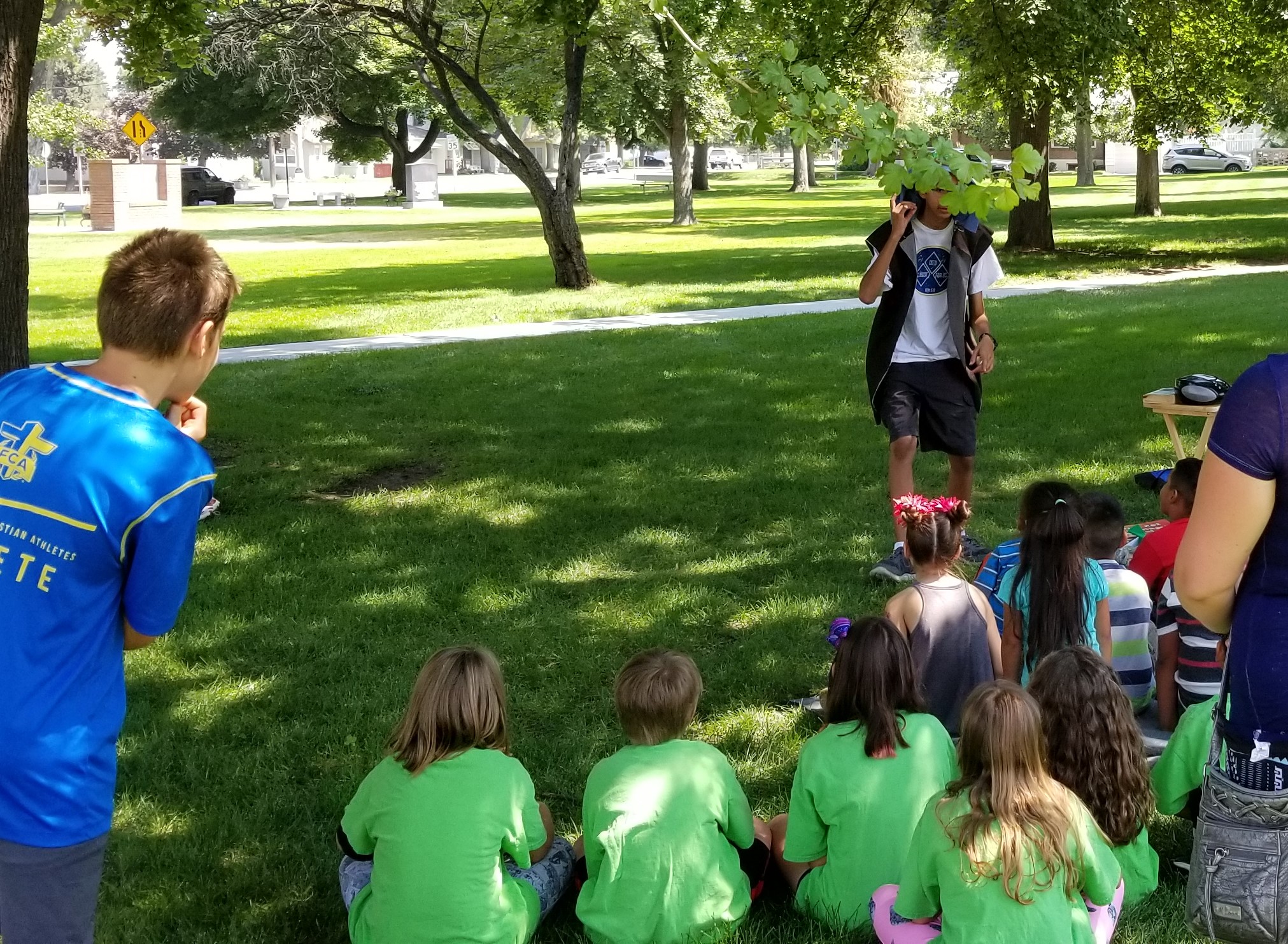 Having fun at a 5-Day Club
You can apply on line by clicking the "Apply Online" button to the left. The Complete application needs to be filled out and submitted to the state office by May 1st.