Volunteer Spotlight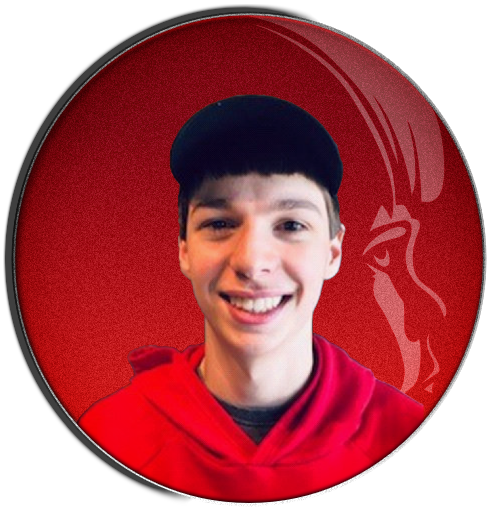 Volunteer Spotlight
BEN BROCK

About Ben
Ben Brock
Ben is sixteen years old, and lives in Eagle, along with his four siblings, and parents. Ben is home-schooled, and some of his favorite hobbies include playing the guitar, and cooking. He has been trained with CYIA® (Christian Youth in Action), through CEF®, and has served in a team for the last five years teaching in our 5-Day Club® every summer.
Ben has a heart for the Lord and is desiring to pursue a career in ministry in some way. The kids love Ben! He has been a Bible and Missions teacher in our 5-Day Clubs® and is also serving in the Good News Club® held on Thursdays, at Star Community Church. Ben's heart for the Lord shows through in his quick response to help anyone in anyway he can. He always has a smile on his face, and serves with a true servant's heart, and godly attitude. 
We are so grateful to have Ben on our team!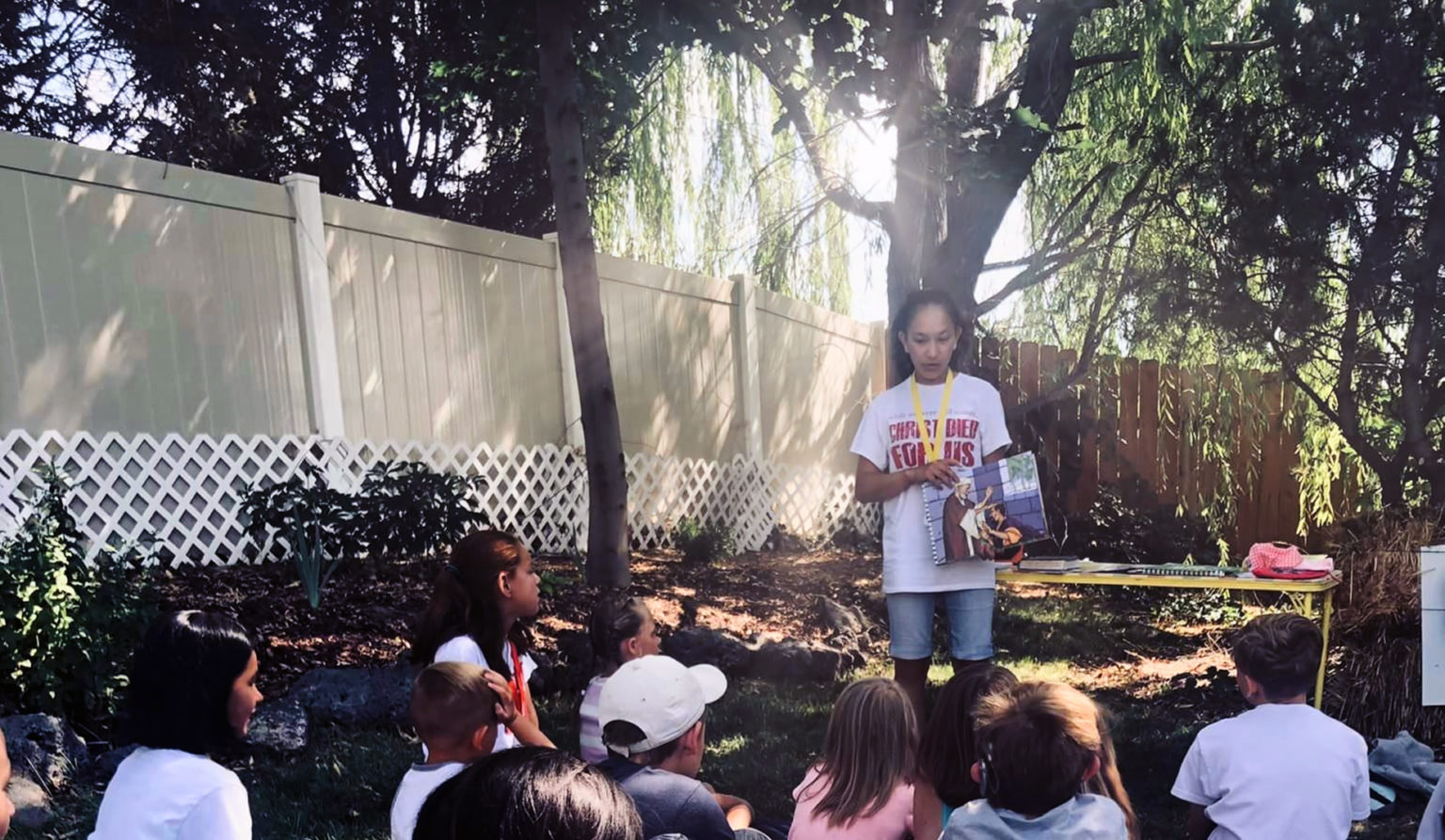 Stay Connected
Subscribe to our newsletter
Subscribe to our email lists to receive updates, news, and stories based on your needs and interests.







Edit
.elementor-918 .elementor-element.elementor-element-5ff29ee7{overflow:visible;} .elementor-918 .elementor-element.elementor-element-62509b74 .elementor-field-group{padding-right:calc( 10px/2 );padding-left:calc( 10px/2 );margin-bottom:10px;} .elementor-918 .elementor-element.elementor-element-62509b74 .elementor-form-fields-wrapper{margin-left:calc( -10px/2 );margin-right:calc( -10px/2 );margin-bottom:-10px;} .elementor-918 .elementor-element.elementor-element-62509b74 .elementor-field-group.recaptcha_v3-bottomleft, .elementor-918 .elementor-element.elementor-element-62509b74 .elementor-field-group.recaptcha_v3-bottomright{margin-bottom:0;}body.rtl .elementor-918 .elementor-element.elementor-element-62509b74 .elementor-labels-inline .elementor-field-group > label{padding-left:0px;}body:not(.rtl) .elementor-918 .elementor-element.elementor-element-62509b74 .elementor-labels-inline .elementor-field-group > label{padding-right:0px;}body .elementor-918 .elementor-element.elementor-element-62509b74 .elementor-labels-above .elementor-field-group > label{padding-bottom:0px;}body.rtl .elementor-918 .elementor-element.elementor-element-62509b74 .elementor-labels-inline .elementor-field-group > abbr{padding-left:0px;}body:not(.rtl) .elementor-918 .elementor-element.elementor-element-62509b74 .elementor-labels-inline .elementor-field-group > abbr{padding-right:0px;}body .elementor-918 .elementor-element.elementor-element-62509b74 .elementor-labels-above .elementor-field-group > abbr{padding-bottom:0px;} .elementor-918 .elementor-element.elementor-element-62509b74 .elementor-field-group > label{font-family:"Heebo", Sans-serif;font-size:19px;font-weight:400;} .elementor-918 .elementor-element.elementor-element-62509b74 .elementor-field-type-html{padding-bottom:0px;} .elementor-918 .elementor-element.elementor-element-62509b74 .dce-signature-wrapper{–canvas-width:400px;} .elementor-918 .elementor-element.elementor-element-62509b74 .dce-signature-canvas{border-radius:3px 3px 3px 3px;border-width:1px 1px 1px 1px;background-color:#ffffff;} .elementor-918 .elementor-element.elementor-element-62509b74 .elementor-field-group:not(.elementor-field-type-upload) .elementor-field:not(.elementor-select-wrapper){background-color:#ffffff;} .elementor-918 .elementor-element.elementor-element-62509b74 .elementor-field-group .elementor-select-wrapper select{background-color:#ffffff;} .elementor-918 .elementor-element.elementor-element-62509b74 .elementor-field-group .elementor-select-wrapper .select2{background-color:#ffffff;} .elementor-918 .elementor-element.elementor-element-62509b74 .elementor-field-group .elementor-select-wrapper .select2 .elementor-field-textual{background-color:#ffffff;} .elementor-918 .elementor-element.elementor-element-62509b74 .mce-panel{background-color:#ffffff;} .elementor-918 .elementor-element.elementor-element-62509b74 .e-form__buttons__wrapper__button-next{color:#ffffff;} .elementor-918 .elementor-element.elementor-element-62509b74 .elementor-button[type="submit"]{color:#ffffff;} .elementor-918 .elementor-element.elementor-element-62509b74 .elementor-button[type="submit"] svg *{fill:#ffffff;} .elementor-918 .elementor-element.elementor-element-62509b74 .e-form__buttons__wrapper__button-previous{color:#ffffff;} .elementor-918 .elementor-element.elementor-element-62509b74 .e-form__buttons__wrapper__button-next:hover{color:#ffffff;} .elementor-918 .elementor-element.elementor-element-62509b74 .elementor-button[type="submit"]:hover{color:#ffffff;} .elementor-918 .elementor-element.elementor-element-62509b74 .elementor-button[type="submit"]:hover svg *{fill:#ffffff;} .elementor-918 .elementor-element.elementor-element-62509b74 .e-form__buttons__wrapper__button-previous:hover{color:#ffffff;} .elementor-918 .elementor-element.elementor-element-62509b74 .elementor-field-label-description .elementor-field-label{display:inline-block;} .elementor-918 .elementor-element.elementor-element-62509b74 .elementor-field-label-description:after{content:'?';display:inline-block;border-radius:50%;padding:2px 0;height:1.2em;line-height:1;font-size:80%;width:1.2em;text-align:center;margin-left:0.2em;color:#ffffff;background-color:#777777;} .elementor-918 .elementor-element.elementor-element-62509b74{–e-form-steps-indicators-spacing:20px;–e-form-steps-indicator-padding:30px;–e-form-steps-indicator-inactive-secondary-color:#ffffff;–e-form-steps-indicator-active-secondary-color:#ffffff;–e-form-steps-indicator-completed-secondary-color:#ffffff;–e-form-steps-divider-width:1px;–e-form-steps-divider-gap:10px;} .elementor-918 .elementor-element.elementor-element-62509b74 .elementor-field-type-amount.elementor-field-group .dce-amount-visible{opacity:1;} .elementor-918 .elementor-element.elementor-element-62509b74 .elementor-field-type-dce_range input{opacity:1;}